How to achieve YOUR best shape
We've all heard it – being 'skinny' is no longer the ultimate beauty benchmark, fit is the new thin.
Finally, the world is realising that we're not all the same, and that's something to be celebrated. If we were all identical, the world would be a very grey place. Some people are naturally thin, whilst others have more curves and that's fantastic.
Our difference is what makes us human. Our height and body composition is ultimately genetic, something we can't do much about but we do have control over making the most of our natural shape.
It's not about what you weigh, so stop beating yourself up about that. Look at professional sportspeople, chances are they weigh more than you think. Your muscle-to-fat ratio is much more important than the number on the scales.
There's a growing movement in Australia around embracing your own best shape, understanding how to achieve it and in essence, being the best you that you can be.
It's about finding that exercise regime that works for you – is it Pilates, jogging or smashing out an F45 class? If you don't like it, try something else. You're only going to give up if you dread the thought of it.
It's also about eating well. We all know that a healthy, balanced diet isn't about starving yourself, cutting out food groups or only eating certain coloured foods. It's about a balance of fresh fruit and veg, protein, carbs and even fat. It's about not denying ourselves, but limiting processed foods and refined sugar, and finding alternatives that make us feel good.
So, you're taking proactive steps to maintain a healthy and active life, but you're just not getting the results you want. How about giving yourself the extra leg up, with Slenderiiz
.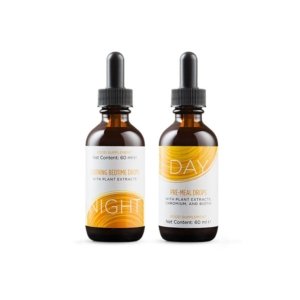 You're feeling good, but Slenderiiz helps you to feel great.
The extra helping hand complements a healthy lifestyle and exercise regime, increasing muscle mass, tone, and supporting skin hydration.
Firstly, Slenderiiz is a homeopathic formula designed to assist in the specific release of visceral fat and subcutaneous fat — fatty deposits located under the surface of the skin within the body. As a hormone-free and pharmacopeia approved product, Slenderiiz aids in reducing these fat stores simultaneously.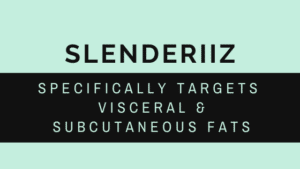 Visceral fat is commonly defined as central obesity and has been linked to a number of degenerative diseases whilst subcutaneous fat is located beneath the skin and is composed of adipocytes that are grouped together in lobules separated by connective tissue. These deposits contribute to the appearance of unsightly cellulite in various places on the body.
This never-before-seen combination has been created to give you an extra lift on your journey to becoming your best self.
Take it daily prior to meals and once before you go to bed.
Find out more here Slenderiiz Day and Night Drops
https://www.beautyofaction.com/wp-content/uploads/2020/02/Bodyshape-blog.png
720
1280
Nikki
https://www.beautyofaction.com/wp-content/uploads/2018/11/Logo-Beauty-of-Action.png
Nikki
2020-04-12 08:30:09
2020-02-27 01:58:28
How to achieve YOUR best shape