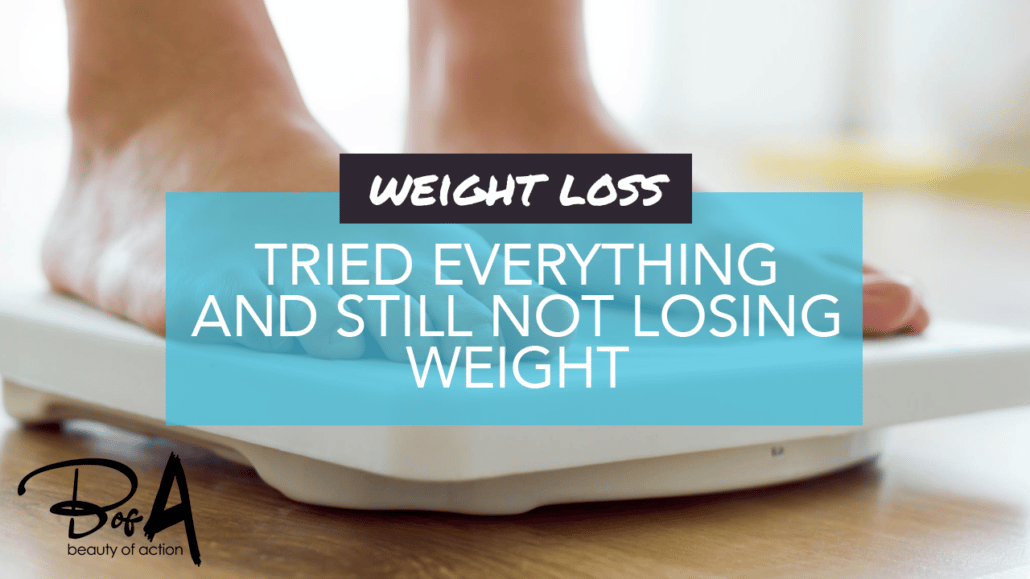 The title of this article is self explanatory and is no doubt something you have felt at one point in your life, particularly if you have struggled with your weight. Let's be honest – losing weight is hard. You start Monday morning with an infallible mindset that you're going to eat zero junk food, you're going to exercise every day and you're going to avoid nights out. But by Thursday you have a glass of wine in your hand and a pizza on your lap in front of the TV.
It's hard to lose weight. Especially if you've nailed the self control and you are actually working out frequently, you're eating healthy and you're still not seeing the pounds drop off. There are a number of reasons for this. Let's delve into them, and then I'll give you a solution.
Diets don't work
You've probably heard people say "it's not a diet it's a lifestyle change!" and you may cringe. But seriously, it's not a diet it's a lifestyle change. Having the right mentality going into any new way of eating will determine how well you will do with sticking to it.
If you start a very calorie restrictive diet with hopes that you'll lose 10lbs in a week – I'm telling you now, you won't. Our bodies are designed to eat, we need protein, carbohydrates and fat every single day and enough of them – otherwise we will crave them until we give in.
These common types of diets that focus on insane calorie restriction will be difficult to follow and are completely unsustainable – they are not lifestyle adaptive.
Find a way of eating that becomes a new way of living, something that is sustainable, creates a small calorie deficit and is enjoyable (to some extent at least). Some examples of these may be intermittent fasting, eating plant based or simply just switching out your snacks for veggies. The best 'diet' is the one you can stick to.
You're not being honest or aware about your consumption
It may be a hard pill to swallow, but that salad dressing you poured over your salad at lunch actually contained more calories than the entire salad AND the drink. It's very common to underestimate what we eat, particularly when we know we should be eating less.
Try tracking your food intake on the free app MyFitnessPal. You can scan the labels of every food item you consume and choose your portion size. If you want to get really technical you can start weighing your food to get the exact portion size, but otherwise eyeballing is fine. Do this for a week and I think you'll be surprised to discover what you're actually eating.
You're not giving your body the right tools to lose weight
If you are eating healthily and consuming sufficient macro and micronutrients, you're getting enough sleep and you have a manageable stress load, your body is able to focus on losing excess fat. If any of these are out of whack, your body is going to be retaining water and holding on to that fat.
The Summer Ready Combo is a useful nutrient pack that will allow you to ensure you are getting enough nutrients for your body to optimise metabolic functioning and burn fat. It contains the Pure Nourish Natural amino acid powder derived from plants, enzymes and probiotics, great for a snack or a quick nutrient top up.
It also, amongst other great supplements, contains a Giving Greens Drink which is a digestive enzyme blend of a ton of the most beneficial veggies, superfoods and seeds you can find. Pour a scoop of this in your shake and you're good to go.
If you feel like you have tried everything and are still not losing weight then rethink whether your diet is the most sustainable or realistic option for you over the long term and make your new healthy life and lifestyle and habit change. To maximise weight loss, realign your consumption by tracking it and give your body the tools to ensure you are working at optimal capacity.
https://www.beautyofaction.com/wp-content/uploads/2019/05/Tried-everything-and-still-not-losing-weight.png
720
1280
Nikki
https://www.beautyofaction.com/wp-content/uploads/2018/11/Logo-Beauty-of-Action.png
Nikki
2019-05-21 01:00:26
2019-05-02 10:41:17
Tried everything and still not losing weight?